How can we help?
Director Guarantee
Loan Agreement
Sole Borrower Joint Proprietor
Occupier Waiver Form
Additional Services
Joint Borrower Sole Proprietor
Transfer of Equity
Bridging Loan
Equity Release
Personal Guarantee Insurance
Borrower and Proprietor
Form LL Land Registry Restriction
Declaration of Solvency
Landlord statutory declaration
PE3 Statutory Declaration
Buy to Let Partnership Deed of Trust
Tenants in Common to Joint Tenants' Deed of Trust
Declaration of No Interest in Property
Deed of Assignment
Deed of Trust
Floating Deed of Trust
Joint Mortgage Sole Proprietor Deed of Trust
Loan Repayment Calculator
Bankruptcy Restrictions Order
Form A Restriction
Mortgage Restriction
Severance of Joint Tenancy
Auction Legal Pack Review
Auction Pack Searches
Property Dispute Solicitors
Property Misrepresentation Dispute
Unbundled Legal Services

Deed of Assignment Cost
How do i get a deed of assignment.
Accessibility Statement
Privacy Policy
Complaint Handling Procedure
Zero Tolerance Policy
Terms and Conditions
We use cookies to optimise your experience. Check our policies here and enjoy the website!

Conveyancing Process
Conveyancing Quote
Deed of Trust
Help to Buy Loan Repayment
Home Insurance
Independent Legal Advice
Lease Extension
Leasehold Solicitors
Transfer of Equity
Asbestos Survey
CCTV Drain Survey
Damp & Timber Survey
Property Valuation
RICS Level 2 Home Survey
RICS Level 3 Home Survey
Snagging Survey
Chimney Breast Removal
Load Bearing Wall Removal
Subsidence Survey
How to Buy a House
How much to offer on a house
Mortgage Calculator
England Stamp Duty Calculator
Transfer of Equity Stamp Duty Calculator
Wales Stamp Duty Calculator
Stamp Duty Calculator (Wales)
Deed of Assignment for Beneficial Interest in Property

A deed of assignment is used to transfer the beneficial interest in a property - most commonly between a husband and a wife for tax purposes.
You can only assign beneficial interest in property if you own the property as tenants in common or even if you own the property on your own. If held as Joint Tenants then you need to sever the joint tenancy..
You can assign any amount of beneficial interest you like from 100% to 1%.
You can change the beneficial interest at a future date for capital gains tax purporses.
A deed of assignment is very complex document and each party should seek legal and tax advice before signing.
What is a deed of assignment?
Deed of assignment format.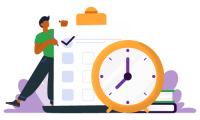 When can't you use a deed of assignment?
Before you own the property - As you need to already own the property before you can assign the beneficial ownership, you cannot use a deed of assignment on purchase. You should instead look to use a deed of trust as your declaration that you own the property in unequal shares. We explain deeds of trust in further detail in our article - Deed of trust .
If you own the property as joint tenants - Joint tenants have equal rights to the whole property and as such, can't assign any part of it - you co-own it 100% together. To assign an equitable interest to someone else you would need to sever the joint tenancy and change the legal title to tenants in common. We explain the entire process in our article - Change from joint tenants to tenants in common .
Is a deed of assignment suitable for a Form 17 declaration?

Transfer of Equity Process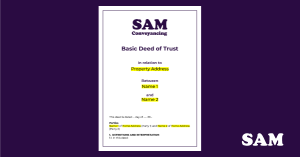 Floating Deed of Trust - A variable beneficial interest

Excellent Trustpilot Rating
Busy at work? We can call after hours
Accessibility Statement
Service Pledge
Privacy Policy
Terms and Conditions
Zero Tolerance Policy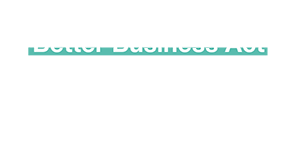 Read our Cookie Policy . We hope you enjoy our website.

Cookies on Community Forums
We use some essential cookies to make this service work.
We'd also like to use analytics cookies so we can understand how you use the service and make improvements.
We use cookies to make this service work and collect analytics information. To accept or reject cookies, turn on JavaScript in your browser settings or reload this page.
You've accepted analytics cookies. You can change your cookie settings at any time.
You've rejected analytics cookies. You can change your cookie settings at any time.
beta This is a new service – your feedback will help us to improve it.
Customer Forums
Income from property
Deed of assignment
You must be signed in to post in this forum.
⛪ Deed of assignment
A deed of assignment is a legal document that transfers the rights and obligations of one party to another. In most cases, a deed of assignment is used to transfer property or interests in property from one person to another.
Note: Working on a legal issue? Try our AI Legal Assistant - It's free while in beta 🚀
Deed of Assignment of Equitable Interest in Residential Land
England and Wales
Assignment Of Lease Deed
Deed of assignment of benefit of claim for the freehold or extended lease house under section 8 or section 14, deed of assignment of goodwill and intellectual property rights (transfer of a general partnership to an llp), arrears assignment deed, associated business activities, transfer partnership to llp, assign the benefit of a claim, assign lease, assign equitable interest, assign arrears, try the world's most advanced ai legal assistant, today.
Family documents home
Building work
Buying and selling
Complaints and disputes
Personal finance
Powers of attorney
Prenuptials and living together
Probate and confirmation
Family lawguide
Business documents home
Business start-up
Debts and debt recovery
Health and safety
Intellectual property
Purchase and sales agreements
Business lawguide
How it works
Testimonials
Why choose us?
Complaints procedure
Privacy Notice
Intellectual property rights notice
Terms of Use
Register/Login
My Documents
My Services
Correspondence
Family law guide
Need help understanding specific areas of law? Our lawguide can help you. Visit our Family Law guide
Choose your document and try it for FREE
Purchase when you're happy to print or download
Assignment of beneficial interest in property
A beneficial owner of property is the person that holds the 'real' value of it. This 'real' value of the property is called the Beneficial interest .
This means that, for example, the beneficial owner of a home has the right to live in and use it, and receive any income that might come from it. A beneficial owner of a bank account is the person entitled to the money in the account, whether or not the account is in their name.
Use this document to give away or sell your beneficial ownership to another person, several people or a corporation. You can use it for any kind of property: e.g. a house or flat, money held in a bank account, shares in a company, a painting, or a car.
You can only use this document if the property is held on trust. However, check that your beneficial interest is not held under either a protective trust or a discretionary trust - a beneficial interest can't be assigned under either of these.
It's so easy and affordable with our 3 step process...
1. select your document, 2. answer the questions, 3. complete your order, self service.
Draft your document instantly by answering a series of easy-to-answer questions
Helpful explanation and guidance notes
Store, manage, track and print your document online
Included in this service:
Desktoplawyer.co.uk, terms and conditions.
Cookie notice
Privacy notice
Terms of use
Email Visit our contact form
Telephone 0345 838 4074 (Monday to Friday, 9:00am - 5:30pm)
Address Customer Services, Desktop Lawyer, Unit 2, Imperial Place, Maxwell Road, Borehamwood, Herts, WD6 1JN
Help for the visually impaired
The Desktop Lawyer service is provided by Epoq Legal Ltd, registered in England and Wales, company number 3707955, whose registered office is at 2 Imperial Place, Maxwell Road, Borehamwood, Hertfordshire, WD6 1JN. Epoq Legal Ltd is authorised and regulated by the Solicitors Regulation Authority (SRA number 645296).
Our use of cookies
We use necessary cookies to make our site work. We would also like to set some optional cookies. We won't set these optional cookies unless you enable them. Please choose whether this site may use optional cookies by selecting 'On' or 'Off' for each category below. Using this tool will set a cookie on your device to remember your preferences.
For more detailed information about the cookies we use, see our Cookie notice .
Necessary cookies
Necessary cookies enable core functionality such as security, network management, and accessibility. You may disable these by changing your browser settings, but this may affect how the website functions.
Functionality cookies
We'd like to set cookies to provide you with a better customer experience. For more information on these cookies, please see our cookie notice .
Home Improvement
Property News
Advertise with us
Free Deed of Assignment Tenancy Agreement Sample Form and Template
A Deed of Assignment is a legal document that transfers the ownership rights and interests of a property or asset from one party, known as the assignor, to another party, known as the assignee. It is commonly used in real estate transactions but can also apply to other types of assets such as intellectual property rights, stocks, or contractual rights.
The Deed of Assignment serves as evidence of the transfer of ownership and provides a clear record of the transaction. It outlines the terms and conditions of the assignment, including the details of the parties involved, a description of the property or asset being assigned, and any applicable terms or conditions.
Key elements typically included in a Deed of Assignment are:
Parties: The document identifies the assignor (current owner) and the assignee (new owner) involved in the transaction. It is essential to provide accurate and complete information about both parties.
Description of the property or asset: The Deed of Assignment should include a detailed description of the property or asset being transferred. For real estate, this includes the physical address, boundaries, and any relevant identifying information. In the case of other assets, it may include specific details such as patent numbers or stock certificates.
Consideration: Consideration refers to the value or payment exchanged in return for the assignment. It can be in the form of money, goods, services, or any other agreed-upon consideration. The Deed of Assignment should clearly state the consideration provided by the assignee to the assignor.
Terms and conditions: This section outlines the specific terms and conditions of the assignment. It may include any restrictions, warranties, or obligations that the assignee must adhere to after the transfer of ownership. These terms are mutually agreed upon by both parties and are legally binding.
Signatures and witnessing: To make the Deed of Assignment legally enforceable, it requires the signatures of both the assignor and the assignee. Additionally, it is common to have witnesses present during the signing of the document to validate its authenticity.
Once the Deed of Assignment is signed and executed, it becomes a legally binding agreement between the assignor and the assignee. It ensures that the assignee acquires the rightful ownership of the property or asset, and the assignor relinquishes their ownership rights.
It is important to note that the requirements and legal implications of a Deed of Assignment can vary depending on the jurisdiction. Consulting with legal professionals or experts in the relevant field is recommended to ensure compliance with local laws and regulations.
When Can A Contract Be Signed As A Deed?
Under certain circumstances, a contract can be signed as a deed, distinguishing it from a standard contract. This is typically the case when the parties involved agree that no consideration, or payment, is necessary for the agreement to be valid.
As a more formal document, a deed follows a specific execution process. It requires the presence of a witness during the signing and in some cases, the use of a seal to authenticate the deed.
Is it Possible to Reverse a Deed of Assignment?
Once a deed of assignment has been executed and dated, it remains legally binding and enforceable until specific actions are taken. These actions include varying the deed using a deed of variation, surrendering it using a deed of surrender, or selling the property involved. If you intend to make changes to the original deed, it is more common to surrender the entire deed and then create a new deed with the desired modifications.
Which document do I require, a deed of assignment or a deed of trust?
When it comes to transferring the beneficial interest in land or property from one party to another, a deed of assignment is typically utilized. This document focuses solely on the assignment of the beneficial interest. On the other hand, a deed of trust can serve the same purpose but includes additional clauses that outline procedures for selling the property, among other things.
For most married couples seeking to assign their beneficial interest in an investment property, a deed of assignment is suitable for their needs.
Download a Deed of Assignment Tenancy Agreement Template
If you like a custom, completely personalised assignment agreement, use the link below. It takes about 5 min to create and you will end up with an agreement, tailored to your specific property.
Download CUSTOM Assignment Agreement
Alternatively, if you just want to download a generic deed of assignment of tenancy template, use the link below.
Download GENERIC Deed of Assignment of Tenancy Agreement
All content on this form and other forms for landlords published by Property Division are provided "as is", with no guarantees of completeness, accuracy or timeliness, and without representations, warranties or other contractual terms of any kind, express or implied. Property Division does not represent or warrant that this letter or other material supplied by Property Division will be accurate, current, uninterrupted, error-free or omission-free.
RELATED ARTICLES MORE FROM AUTHOR
Legal considerations when selling a house quickly: tips for a smooth transaction, what will replace help to buy, water is leaking from my boiler – what can i do.
Blog for us
Privacy Policy
Terms and Conditions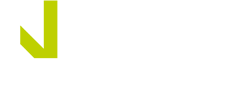 Deed of Assignment
Introduction.
Most of the time, when a tenant chooses to leave their property they will do so at the end of the fixed term of the tenancy and they will give you vacant possession of the property when they do.
However, sometimes one of your tenants will want to leave in the middle of a tenancy and the other remaining tenants will want to stay. In these circumstances if you do agree to allow them to leave the agreement, you can provide a new tenancy agreement that starts afresh, or you, the outgoing tenant, the remaining tenants and the replacement tenant can sign a deed of assignment. This will transfer the outgoing tenants interest in the property over to their replacement.
Deeds and signatures
As a deed this document must be signed by all parties but that signature must be witnessed by someone who is not a family member or a party to the agreement. The most appropriate way to do this is to have the witness be physically present in the room as the parties sign the deed.
Members only
Have you forgotten your password?
Related Content
Resources Index
Pre-tenancy
Creating Your Tenancy
Managing Your Tenancy
Ending Your Tenancy
Looking After Your Property
Licensing and Local Government
Energy Efficiency
New standard document on deed of assignment of beneficial interest in land
Practical law uk legal update 4-591-5405  (approx. 2 pages).