Date: Monday 23rd October - Monday 6th November
Half-term homework.
ITV Homework - Britain Get Talking
To support World Mental Health Day, which was on the 10th October 2023, we are taking part in the ITV's Britain Get Talking homework! YoungMinds' #HelloYellow are collaborating to help children across the country open up. Together with teachers and a clinical psychologist, they've created a piece of homework like no other. A conversation starter for children to take home, designed to help them talk about the hardest subjects on their minds with their parents or trusted adults. Because sharing worries can help ease stress and reduce anxiety.
Talking is often the first step in helping us feel better. It's always easier over a shared activity, whether that's doing homework, cooking dinner together, or even walking the dog. World Mental Health Day is a great excuse to have a chat, but talking is a tool we can use at any time to improve our mental wellness.
This half-term we'd like you to simply have a conversation about whatever is on your mind!
There's a worksheet to complete if you want to, but it's not completely necessary! However, it does contain more detailed instructions. We've printed this out for every pupil in our class to come home with.
Activities for Reading
At least 10 minutes of daily reading (this should be recorded in homework diaries). For depth of understanding and increased fluency, we actively encourage you to re-read a book several times, asking questions to check your child's comprehension of what they are reading.
Activities for Spelling
Practise your child's weekly spelling list, which can be found in the Monster Phonics spelling book.
Practise the Year 2 Statutory spelling list, which can be found in the school homework diary.
Practise your child's weekly spellings both verbally and in written forms.
use some of the free activities on the Monster Phonics app.
Activities for Maths
Use the Doodlemaths app weekly to encourage your child to practise the key skills in numeracy.
Use Education City and find a game based on a topic your child is unsure of or have worked on in class that week to build on their understanding.
Use mathematical language in daily life. Discuss prices at the shops, measurements when baking, the time etc.
About Class 2
Class 2 Spellings
Class 2 Blog
Class 2 Outdoor Classroom Blog
Outdoor Classroom
Student leadership
Spelling Bee
Latest News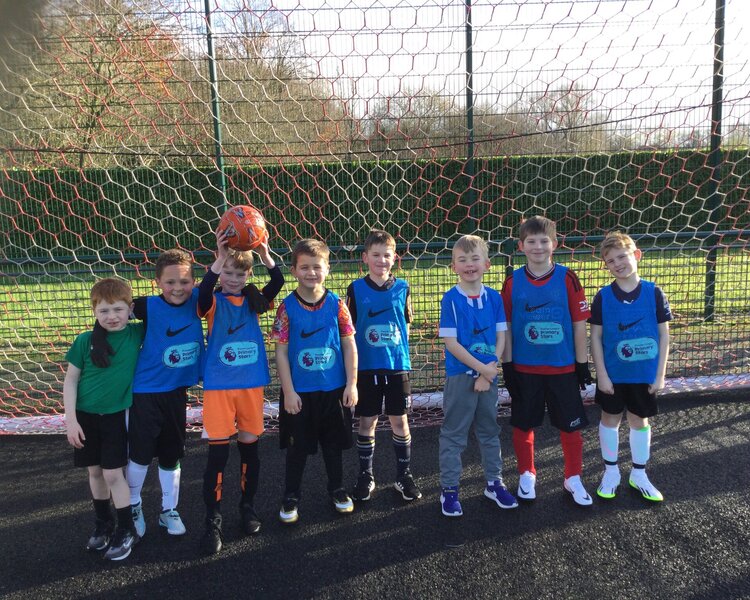 Class 3 boys football tournament