Revision Notes
Interactive Quizzes
Revision Questions
PowerPoint Presentations
Interactive Quiz
Revision Quiz
Storage devices and Media
Computer Networks
Effects of Using ICT
Application of ICT
Website Updates
You are here:  
Marketing plan
- important message -.
Quizzes and worksheets on this website have been developed in Flash format. Flash is no more supported by browsers. Therefore, you might see blank pages on some instances.  Install Flash player plugin for Chrome from Chrome Web Store. Click here  Similarly, for other web browsers you will have to activate the relevant flash player plugins.
Who's Online
We have 109 guests and no members online
Resource Menu
Business Studies Mindmaps
Business Studies Crosswords
Business Studies Gapfills
Business Word Search
General Business Crosswords
Test Your Business Vocabulary
Teacher Comment - Business
Plenary activities
Business Cheatsheets
Economics Mindmaps
Economics Resources
Economics Crosswords
Economics Gapfills
Dynamic Graphs
Economics Word Search
Economics PowerPoints
Newspaper Report Analysis
Economics Cheat Sheets
Economics Delivery Guides
Accounting Resources
Accounting Worksheets
ICT Word Search
Test Your ICT Vocabulary
ICT Worksheets
" onclick="window.open(this.href,'win2','status=no,toolbar=no,scrollbars=yes,titlebar=no,menubar=no,resizable=yes,width=640,height=480,directories=no,location=no'); return false;" rel="nofollow"> Print
A marketing plan is a written document that details the necessary actions to achieve one or more marketing objectives. It can be for a product or service, a brand, or a product line.
A marketing plan may be part of an overall business plan.
Need for a Marketing Plan
The Marketing Plan is generally undertaken for one of the following reasons:
Needed as part of the yearly planning process within the marketing functional area.
Needed for a specialized strategy to introduce something new, such as new product planning, entering new markets, or trying a new strategy to fix an existing problem.
Is a component within an overall business plan, such as a new business proposal to the financial community.
Components of a Business Plan
Business strategy and objectives.
It's a good idea to introduce the main body of the plan with a reminder of your overall business strategy, including:
what your business is about (your business mission)
your key business objectives
your broad strategy for achieving those objectives
External and internal analysis
A PEST analysis helps you to identify the main opportunities and threats in your market:
P olitical and legal changes such as new regulations
E conomic factors such as interest rates, exchange rates and consumer confidence
S ocial factors such as changing attitudes and lifestyles, and the ageing population
T echnological factors such as new materials and growing use of the internet
You also need to understand your own internal strengths and weaknesses . For example, the main strengths of a new business might be an original product and enthusiastic employees. The main weaknesses might be the lack of an existing customer base and limited financial resources. A SWOT analysis combines the external and internal analysis to summarise your Strengths, Weaknesses, Opportunities and Threats.
Your marketing objectives
Your marketing objectives should be based on understanding your strengths and weaknesses, and the business environment you operate in. They should also be linked to your overall business strategy.
Objectives should always be SMART :
S pecific - for example, you might set an objective of getting ten new customers.
M easurable - whatever your objective is, you need to be able to check whether you have reached it or not when you review your plan.
A chievable - you must have the resources you need to achieve the objective. The key resources are usually people and money.
R ealistic - targets should stretch you, not de-motivate you because they are unreasonable.
T ime-bound - you should set a deadline for achieving the objective. For example, you might aim to get ten new customers within the next 12 months.
Marketing Strategy
If you understand the market well, you can probably break it down into different segments - groups of similar customers. For example, you can break the business market down into businesses operating in the same sector and/or of a similar size. For more information, see our guide on how to segment your customers.
For each segment, you need to look at what customers want, what you can offer and what the competition is like. You want to identify segments where you have a competitive advantage. At the same time, you should assess whether you can expect high enough returns to make the segment worthwhile.
Marketing Mix
Once you have decided what your marketing objectives are, and your strategy for meeting them, you need to plan how you will make the strategy a reality.
Many businesses find it helpful to think in terms of the four Ps:
Product - what your product offers that your customers value, and whether/how you should change your product to meet customer needs.
Pricing - for example, you might aim simply to match the competition, or charge a premium price for a quality product and service. You might have to choose either to make relatively few high margin sales, or sell more but with lower unit profits. Remember that some customers may seek a low price to meet their budgets, while others may view a low price as an indication of quality levels.
Place - how and where you sell. This may include using different distribution channels. For example, you might sell over the internet or sell through retailers.
Promotion - how you reach your customers and potential customers. For example, you might use advertising, PR, direct mail and personal selling.
Implementation
The good marketing plan should include a schedule of key tasks. This sets out what will be done, and by when.
It should also assess what resources you need. For example, you might need to think about what brochures you need, and whether they need to be available for digital distribution (by email or from your website). You might also need to look at how much time it takes to sell to customers and whether you have enough salespeople.
The cost of everything in the plan needs to be included in a budget. If your finances are limited, your plan will need to take that into account. Don't spread your marketing activities too thinly - it is better to concentrate your resources to make the most of your budget. You may also want to link your marketing budget to your sales forecast.
As well as setting out the schedule, the plan needs to say how it will be controlled. You need an individual who takes responsibility for pushing things along. A good schedule and budget should make it easy to monitor progress. When things fall behind schedule, or costs overrun, you need to be ready to do something about it and to adapt your plan accordingly.
Useful links
Sample Marketing Plans
Premium Resources
Cheatsheets
Testimonials
Privacy Policy
Advertise with Us
Get Involved
Term of Use
© 2023 dineshbakshi.com
Search Search Please fill out this field.
What Is a Marketing Plan?
Understanding marketing plans, how to write a marketing plan, marketing plan vs. business plan.
The Bottom Line
What Is a Marketing Plan? Types and How to Write One
James Chen, CMT is an expert trader, investment adviser, and global market strategist.
Pete Rathburn is a copy editor and fact-checker with expertise in economics and personal finance and over twenty years of experience in the classroom.
Investopedia / Zoe Hansen
A marketing plan is an operational document that outlines an advertising strategy that an organization will implement to generate leads and reach its target market . A marketing plan details the outreach and PR campaigns to be undertaken over a period, including how the company will measure the effect of these initiatives. The functions and components of a marketing plan include the following:
Market research to support pricing decisions and new market entries
Tailored messaging that targets certain demographics and geographic areas
Platform selection for product and service promotion: digital, radio, Internet, trade magazines, and the mix of those platforms for each campaign
Metrics that measure the results of marketing efforts and their reporting timelines
A marketing plan is based on a company's overall marketing strategy.
Key Takeaways
The marketing plan details the strategy that a company will use to market its products to customers.
The plan identifies the target market, the value proposition of the brand or the product, the campaigns to be initiated, and the metrics to be used to assess the effectiveness of marketing initiatives.
The marketing plan should be adjusted on an ongoing basis based on the findings from the metrics that show which efforts are having an impact and which are not.
Digital marketing shows results in near real-time, whereas TV ads require rotation to realize any level of market penetration.
A marketing plan is part of a business plan, which describes all of the important aspects of a business, such as its goals, values, mission statement, budget, and strategies.
The terms marketing plan and marketing strategy are often used interchangeably because a marketing plan is developed based on an overarching strategic framework. In some cases, the strategy and the plan may be incorporated into one document, particularly for smaller companies that may only run one or two major campaigns in a year. The plan outlines marketing activities on a monthly, quarterly, or annual basis while the marketing strategy outlines the overall value proposition.
Types of Marketing Plans
There are a variety of different marketing plans that suit different businesses and different business needs.
New Product Launch: This is a marketing plan that outlines how a new product will enter the market, who it will target, and in what way advertising will be done.
Social Media: A social media marketing plan focuses on the advertising strategies on different social media platforms and how to engage with the users on these platforms.
Time-Based: Time-based marketing plans, such as those that are executed quarterly or annually, focus on the time of the year, the current condition of the business, and the best strategies in that period.
Mission and Value Proposition
A marketing plan considers the value proposition of a business. The value proposition is the overall promise of value to be delivered to the customer and is a statement that appears front and center of the company website or any branding materials.
The value proposition should state how a product or brand solves the customer's problem, the benefits of the product or brand, and why the customer should buy from this company and not another. The marketing plan is based on this value proposition to the customer.
Establishing your key performance indicators (KPIs) will allow you to measure the success of your marketing plan in relation to your company's value proposition. For example, if your goal is to engage with a certain demographic in a certain region, you can track social media and website visits.
The most effective digital marketing techniques in 2020 according to marketers are content marketing and marketing automation.
Identify Your Target Market
The marketing plan identifies the target market for a product or brand. Market research is often the basis for a target market and marketing channel decisions. For example, whether the company will advertise on the radio, on social media, through online ads, or on regional TV. 
Knowing who you want to sell to and why is an extremely critical component of any business plan. It allows you to focus your business and measure its success. Different demographics have different tastes and needs, knowing what your target market is will help you market to them.
Strategy and Execution
The marketing plan includes the rationale for these decisions. The plan should focus on the creation, timing, and placement of specific campaigns and include the metrics that will measure the outcomes of marketing efforts. For example, will you advertise on the radio or on social media? What time will you air advertisements if they are on the radio or TV?
Set Your Budget
A marketing plan costs money. Knowing your budget for a marketing plan will allow you to create a suitable plan within that context, stick to it, and prevent runaway costs. It will also help you allocate to different areas of your marketing plan.
Adjust Your Plan
A marketing plan can be adjusted at any point based on the results from the metrics. If digital ads are performing better than expected, for example, the budget for a campaign can be adjusted to fund a higher-performing platform or the company can initiate a new budget. The challenge for marketing leaders is to ensure that every platform has sufficient time to show results.
Without the correct metrics to assess the impact of outreach and marketing efforts, an organization will not know which campaigns to repeat and which ones to drop; maintaining ineffective initiatives will unnecessarily increase marketing costs.
Digital marketing shows results in near real-time, whereas TV ads require rotation to realize any level of market penetration. In the traditional marketing mix model, a marketing plan would fall under the category of "promotion," which is one of the four Ps , a term coined by Neil Borden to describe the marketing mix of product, price, promotion, and place.
A business plan details how a business will operate and function in its entirety. A business plan is a roadmap for a business. It will cover the goals, missions , values, financials, and strategies that the business will use in day-to-day operations and in the achievement of its objectives.
A business plan will include an executive summary, the products and services sold, a marketing analysis, a marketing strategy, financial planning, and a budget , to name but a few items.
As mentioned, a business plan will include a marketing plan, which focuses on creating a marketing strategy on how to bring awareness to the public of the company's product or service, how to reach the target market, and generate sales.
Example of a Marketing Plan
John came up with a new business idea that he believes is a niche offering in the market. He decides to start a business and his first step is creating a business plan that outlines all of the objectives, goals, values, pitfalls, and finances of his company.
John is able to raise enough capital from friends and family to get started, hires a few employees, and eventually creates his product. He now has to start selling his product and generate sales to keep his business operating.
To achieve this, John, with the help of a marketing company, creates a marketing plan. The marketing plan consists of market research that details the target market for John's product, which is recently retired men.
The marketing plan then comes up with the best methods of reaching this target market. The marketing plan stresses radio and television as opposed to social media as older, retired men use social media less than traditional forms of media, according to the market research that was conducted.
The ads are tailored to the target market, showing how John's product will benefit their lives, particularly when compared to market alternatives. Once the marketing plan has been executed, the marketing team analyzes how the efforts translate into sales.
What Is a Marketing Plan Template?
A marketing plan template is a document that an individual can use to create a marketing plan. The marketing plan template will contain all the important elements and the various needed language with blank sections. A user can insert their own information related to their business in the blank sections to ultimately create their own marketing plan.
What Is an Executive Summary in a Marketing Plan?
The executive summary of a marketing plan provides a brief overview of the entire marketing plan. The executive summary will contain the key findings of the market research, the company's objectives, marketing goals, an overview of the marketing trends, the description of the product or service being marketed, information on the target market, and how to financially plan for the marketing plan.
What Is a Top-Down Marketing Strategy?
A top-down marketing strategy is a traditional marketing strategy. This is where a business determines who it should sell to and how, and the customer base is largely passive and spurred to take action once they hear the advertisement. For example, a top-down marketing strategy would include ads on radio or television. Top-down marketing strategies are usually determined by the executives of a firm. It usually consists of what a firm desires to do and then determining a way to do it.
What Is a Bottom-Up Marketing Strategy?
A bottom-up marketing strategy focuses on discovering a workable strategy and then building on that strategy to create an impactful advertising campaign. Today's consumer wants to relate to a product or service in a meaningful way and a bottom-up marketing strategy is better suited to this. A bottom-up marketing strategy should focus on the target market and how better to create value for them.
How Much Does a Marketing Plan Cost?
The cost of a marketing plan will vary based on the company, the complexity, and the length of the overall strategy. The cost can range anywhere from $10,000 to $40,000.
A marketing plan is the advertising strategy that a business will implement to sell its product or service. The marketing plan will help determine who the target market is, how best to reach them, at what price point the product or service should be sold, and how the company will measure its efforts.
Constantly monitoring and adjusting a market plan is an important part of running a business as it shows what are the best and worst ways to generate sales. Without a successful marketing plan, a business may not be able to continue operating for very long.
Statista. " Most Effective Digital Marketing Techniques According to Marketers Worldwide in 2020 ."
Laire. " How Much Does a Marketing Plan Cost? "
Terms of Service
Editorial Policy
Privacy Policy
Your Privacy Choices
By clicking "Accept All Cookies", you agree to the storing of cookies on your device to enhance site navigation, analyze site usage, and assist in our marketing efforts.
Business Research
Company Information
Annual Reports
Competitors
Financial Information
Financial Ratios
Investment Reports
Mission Statement
Leadership Information
Finding or Creating SWOT Analyses
Using Hoovers to Create Lists
Industry Overviews
Trends and Projections
Major Companies
Market Research
Marketing Plans
Creating a Marketing Plan
I. executive summary, ii. situation analysis, iii. market analysis, iv. market strategy, v. financial analysis, vi. implementation and control, additional sources of information.
Market Share
Market Size
Demographics/Psychographics
Product Reviews
Products/Brands
Business Plans
Case Studies
Country Information
NAICS Codes
A marketing plan is one component of a business plan. Marketing plans contain information about a company's products and/or services and discuss how potential customers will be identified and how the company's products and/or services will be marketed to them.
Putting together a marketing plan is a time-intensive process that involves conducting a great deal of research using a variety of different resources and then synthesizing that research into one cohesive document that provides a detailed discussion of a company's target market, its competitors, industry trends, etc.
Below is a list of some of the elements generally included in a marketing plan, as well as -- for some of the elements -- suggestions on where to find more information regarding that element.
A brief synopsis of the marketing plan that provides highlights about a company's offerings and marketing strategies
Presents pertinent information about a company. Commonly included sections include:
Mission statement - explains a company's purpose, goals, and/or strategy. See Finding a Company's Mission Statement for more information about how to find existing company mission statements and how to write a mission statement.
Product or service description - provides a detailed description of a company's products and/or services
Value proposition - explains the benefits that customers will receive from a company's products and/or services. For more information, see Value Proposition .
SWOT analysis - explains a company's internal strengths and weaknesses, as well as its external opportunities and threats. For more information, see SWOT Analysis Research .
Critical issues - outlines the strategy that would best utilize a company's strengths and opportunities while minimizing the effects of its weaknesses and threats
includes information about market trends and dynamics, as well as about the target market and the competitive environment. Commonly included sections are:
Macro environment - includes information about the political, economic, social, and technological factors affecting a company, as well as information about the industry in which the company operates Suggested resources: For information about establishing a company in another country, see Finding Country Information . For information about establishing a company in a U.S. city or town, use Google, Bing, or another search engine to find the city's or town's chamber of commerce, which will provide information about existing area businesses and may provide information about establishing a new business in a particular locale, etc. For economic information, see Economic Surveys in the Economic Census and/or Economic Indicators and/or Federal Reserve Economic Data . For demographic and psychographic information, see Finding Demographic or Psychographic Information . For technology research, search in some of the Library's Marketing databases , using a search strategy such as [your topic] AND technolog* For industry research, see Finding Industry Overviews and Finding Industry Trends and Projections .
Market size - discusses current market size as well as expected growth rate. See Finding Market Size Information .
Market trends - discusses the market factors that may affect purchasing behavior. See Conducting Market Research and/or Finding Industry Trends and Projections.
Target market analysis - explains which particular population will be the focus of a company's marketing efforts and why the population's characteristics are relevant to the company's marketing plans
Consumer analysis - discusses demographic, psychographic, and behavior characteristics of the target market identified above. Search in some of the Library's Marketing databases , using a search strategy such as [your target market] AND (demograph* OR psychograph* OR "consumer behavior")
Need analysis - explains what needs the target market has and how a company's products and/or services could meet those needs. Target market needs may be identified from the consumer analysis conducted above.
Competitive analysis - lists a company's major competitors and their marketing strategies. See Finding a Company's Competitors to find a company's major competitors. To find those companies' marketing strategies, search in some of the Library's Marketing databases , using a search strategy such as [company name] AND "market* strategy"
Provides measurable information about how a company will meet its objectives and the time frame in which it will do this
Marketing objectives - describes a company's goals, usually in terms of sales (units or dollars) or market share
Financial objectives - describes a company's expected profits or revenue
Positioning strategy - discusses how a company's products or services will be introduced to the marketplace and differentiated from the products or services of its competitors
Product strategy - provides detailed information about a company's products or services, including potential future offerings
Price strategy - explains how a company's products or services will be priced, taking into account internal as well as external factors that may affect supply and demand, etc.
Distribution strategy - describes where and how a company's products or services will be provided to customers
Integrated marketing communications strategy - discusses how customers will be informed about a company's products or services
Branding strategy - describes how a company's name, logo, slogan, design, etc. will be marketed so that they will be increasingly recognized by members of the company's target market. For more information, see Brand Management .
Marketing research - describes the market research activities that will be conducted during the period for which the marketing plan is being written -- for example, consumer research, industry research, forecasting, competitive analysis, etc.
Provides detailed information about a company's projected financial situation
Break-even analysis - estimates how much of a company's products or services need to be sold in order to cover the company's costs
Sales forecast - estimates a company's sales for a given period of time. For more information, see Business Forecasting .
Expense forecast - lists the marketing expenses needed to achieve a company's marketing objectives
Explains how a company's marketing plan will be implemented and what measures the company could in place in order to handle unexpected events
Implementation - provides a detailed timeline for the execution of the various activities described in the company's marketing plan
Controls - discusses the benchmarks a company will use to chart its progress against its implementation schedule
Marketing organization chart - outlines the structure of a company's marketing team, specifying which person is responsible for which marketing activity
Contingency planning - explains how a company will handle unexpected events
The print books, ebooks, and websites listed below are good sources of additional information about marketing plans and the various elements that make up such plans.
Print books
30-minute social media marketing: Step-by-step techniques to spread the word about your business fast and free
Guerrilla marketing in 30 days
How to make money with social media: An insider's guide on using new and emerging media to grow your business
Marketing plan handbook: Develop big picture marketing plans for pennies on the dollar
The procrastinator's guide to marketing, or how to get off your butt and develop your marketing plan!
30 minutes to write a marketing plan
Direct marketing: Strategy, planning, execution
How to write a successful marketing plan: A disciplined and comprehensive approach
The marketing plan: How to prepare and implement it
Understanding consumer decision making: The means-end approach to marketing and advertising strategy
Entrepreneur: How to create a marketing plan This site, affiliated with the print Entrepreneur magazine, explains what marketing plans are and how to do the research needed to write one.
Mplans: How to write a marketing plan This site contains links to articles that describe the planning process for creating a marketing plan and that give tips for writing effective plans.
Mplans: Sample marketing plans This site provides access to hundreds of free sample marketing plans in a variety of categories.
U.S. Small Business Administration: Developing a marketing plan This site provides numerous links related to creating a marketing plan.
<< Previous: Market Research
Next: Market Share >>
Last Updated: Sep 21, 2023 1:46 PM
URL: https://libguides.umgc.edu/business-research
Find Study Materials for
Business studies, combined science, computer science, english literature, environmental science, human geography, macroeconomics, microeconomics.
Social Studies
Browse all subjects
Exam Revision
Career Advice for Students
Student Life
Study Guide
University Advice
Read our Magazine
Create Study Materials

Select your language

An hour of planning can save you 10 hours of doing.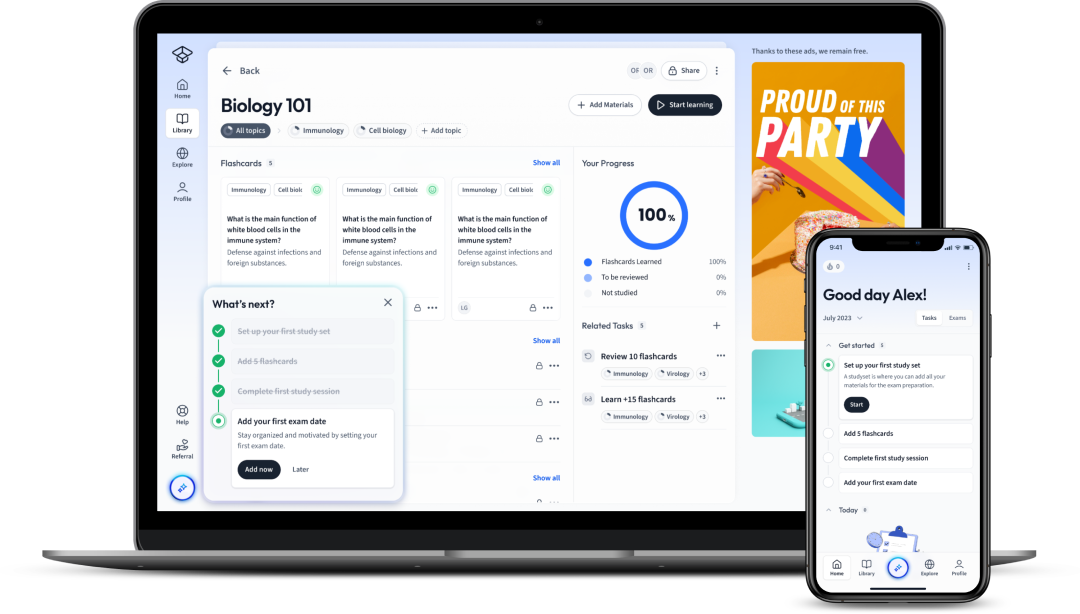 Explore our app and discover over 50 million learning materials for free.
Marketing Plan
Explanations
StudySmarter AI
Textbook Solutions
ABM Marketing
B2B Marketing
Business Market
Buyer Decision Process
Competitive Strategies
Competitor Analysis
Concentrated Marketing
Consumer Behavior
Consumer Insights
Demographic Segmentation
Differentiated marketing
E procurement
Field Marketing
Market Segmentation
Market Segmentation Targeting and Positioning
Marketing Funnel
Marketing and Sales
Micromarketing
Niche Market
Product Line
Sustainable Marketing
Undifferentiated Marketing
Value Proposition
Content Marketing
Inbound Marketing
Influencer Marketing
Performance Marketing
SEO Marketing
Advertising media
Advertising strategy
Affiliate Marketing
Direct Marketing
Email marketing
Experiential Marketing
Marketing Agency
Marketing Campaign
Mobile Marketing
Omnichannel Marketing
Online advertising
Online marketing
Personal Selling
Personal Selling Process
Promotion Marketing
Promotional Mix
Sales Force
Sales promotion
Social Media Marketing
Viral marketing
Word of Mouth Marketing
Direct investment
Global Marketing
International trade system
Joint Venture
Market Entry Strategy
Channel Strategy
Customer Engagement
Customer Needs
Customer Value
Market Offerings
Marketing Channels
Marketing Environment
Marketing Process
Marketing Technology
Retail Trends
Retail vs Wholesale
Retailers in Marketing
Social Marketing
Trade Marketing
Types of Markets
Vertical Marketing Systems
Coca-Cola Christmas Truck
Dove Real Beauty Campaign
Have a break have a KitKat
IKEA FRAKTA Bag
John Lewis Christmas Advert
Share a Coke Campaign
Spotify Memes
You're not you when you're hungry
Behavioral Targeting
Customer Relationship Management
Ethics in Marketing
Experimental Research
Focus Groups
Interview in Research
Market Calculations
Market Mapping
Market Research
Marketing Analytics
Marketing Information System
Marketing KPIs
Methods of Market Research
Multi level Marketing
Neuromarketing
Observational Research
Online Focus Groups
PED and YED
Primary Market Research
Research Instrument
Sampling Plan
Secondary Market Research
Survey Research
Understanding Markets and Customers
Guerilla Marketing
Marketing Department
Marketing ROI
Marketing Strategy
Marketing Tactics
Swot Analysis Marketing
Competition Based Pricing
Cost Based Pricing
Dynamic pricing
Fixed cost vs Variable cost
Penetration Pricing
Price Skimming
Pricing Segmentation
Pricing Strategies
Promotional Pricing
Psychological Pricing
Value Based Pricing
Brand Awareness
Brand Equity
Brand Management
Brand development
Brand positioning
Brand value
Branding strategy
Distribution Decisions
Intermediaries
Internal Marketing
M-commerce and E-commerce
Marketing Mix
Marketing Services
New Product Development
Product Decisions
Product Development Process
Product Life Cycle
Business Portfolio
Marketing Audit
Marketing Budget
Marketing Growth Strategies
Marketing Objectives
Marketing Operations
Lerne mit deinen Freunden und bleibe auf dem richtigen Kurs mit deinen persönlichen Lernstatistiken
Nie wieder prokastinieren mit unseren Lernerinnerungen.
An hour of planning can save you 10 hours of doing.
– Dale Carnegie
An athlete must consider many factors t o achieve consistent results and maintain optimum performance in sports. For example, the diet plan is one of the critical aspects of high performance in sports. It helps the athlete raise their physical and mental performance. In marketing, the marketing plan holds similar significance. In this explanation, we will cover the essentials of a marketing plan.
Marketing Plan Definition
There should be no doubt about the importance of marketing in the success of a business. It allows a company to promote the Product or service and communicate with its target audience. However, getting it spot on could be complicated. A marketing plan is required to execute marketing strategies effectively.
A marketing plan provides a roadmap for a business to direct its marketing efforts in a certain period. It includes goals, budget, target audience, and marketing strategies for the campaigns.
In marketing campaigns, a business could face various challenges from the initial period until the end. Therefore, it is vital to have a marketing plan to be better prepared to face those challenges. A marketing plan is a well-thought-out and straightforward document that enables a business to generate leads, engage customers, and increase its overall performance. It assists a company in managing its resources efficiently and reduces the risk of incurring additional expenses.
A brand wants to introduce a new Product in the market. It will need a marketing plan to promote the Product and communicate the offers to the target audience. The process starts with market research, where the brand looks for opportunities and threats. It develops the Product based on the insights gathered from the research. It sets goals, allocates a budget, and implements the marketing plan.
A marketing plan provides direction for the marketing campaigns; therefore, it helps a business stay on course and track its performance. It enables marketers to deliver consistent marketing messages to the target audience, which is essential in building a strong and clear brand identity. Finally, competitor analysis is another crucial aspect of a marketing plan. It allows a business to identify the competition in the market and develop a product or service that is unique and effective.
Digital Marketing Plan
A top brand needs a solid digital presence in today's marketing environment. Therefore, it needs a digital marketing plan to execute its digital strategies effectively.
A digital marketing plan is a document that helps a business direct its efforts to achieve its goals and build a strong digital presence.
When developing a marketing plan, a business usually includes a digital marketing plan in it. Depending on the company's objectives, there could be multiple components of a digital marketing plan. Let's briefly discuss some typical elements of a digital marketing plan.
Content marketing – This component of digital marketing is about creating high-quality and relevant content on digital channels. It serves to inform and engage potential customers about a brand's offerings. It also helps improve the brand's search engine rankings and allows a brand to generate leads and grow its customer base.
Email marketing – This component of digital marketing is about sending promotional content to existing and potential customers. It is an effective way to connect with the target audience because it allows for the personalization of the content.
Social Media Marketing – This component of digital marketing is about maintaining a strong brand presence on social media platforms. It enables marketers to reach the target audience through platforms such as YouTube, Facebook, Instagram, etc. A brand can increase its leads and conversions due to effective Social Media Marketing .
Marketing Plan Steps
A marketing plan provides a comprehensive view of a business's marketing efforts. Marketers take a series of steps during the construction of this plan. It involves an analysis of the business, the external environment, and the effectiveness of the marketing strategies. We briefly explain each step to develop an effective marketing plan.
Examine your business – The first step is to examine your business. It means figuring out why you have this business and what you intend to achieve. A comprehensive business analysis will help you understand its structure and operations. It also helps in identifying the strengths and weaknesses of the business. This will provide the basis for the next steps in the marketing plan.
Select the target market – Once you know the inner workings of your business, it is time to select the target market. You can conduct market research to understand the problems customers face. Pick the issues you want to solve with your business offerings. It will give you a clear picture of the target audience you want to cater to. The details about the target audience in terms of demographics, like age or gender, behavior, and psychographics, will help create targeted marketing campaigns.
Know your competition – The market research you conducted earlier will also help you know your market competition. You need to comprehensively analyze the competitors to develop a unique and better product or service. It will also assist you in promoting your business better than your competitors.
Set goals – In this step, you set goals for the marketing campaigns. The marketing plan must include the specific targets and objectives you want to achieve through your marketing efforts. Setting realistic goals that align with the vision of your business is crucial.
Pick your strategies – In this step, you pick the best marketing strategies required to achieve the marketing goals and objectives. These strategies include online and offline marketing strategies.
Allocate budget – Now, it is time to allocate the Marketing Budget . It covers the entire financial aspect of marketing campaigns. It helps keep the marketing efforts financially viable and helps avoid financial loss later.
Implement and evaluate – This is the final step, where you implement the plan and evaluate it from time to time. Marketers must assess the plan regularly to ensure that marketing efforts are directed in the right direction.
Marketing Plan Elements
Marketers need to make sure of specific elements when developing the marketing plan. These elements are essential to make the marketing plan effective. They are as follows:
Clarity – The marketing plan should have clarity regarding goals and objectives as it makes the tasks easier to execute. Marketers should review these goals and objectives according to the different situations.
Positioning – It is essential to determine a precise positioning in the marketing plan. The market position should be unique and effective to get the upper hand regarding competitors. This element helps brands connect with the audience and build customer loyalty.
Data – In marketing, the use of data has grown in leaps and bounds in the last few years. Brands rely on data to get meaningful Consumer Insights . These insights help marketers provide tailored solutions to customers. Data also allows marketers to keep track of their marketing performance and improve it in the future.
Marketing Plan Example
Starbucks is one of the leading coffee brands in the world. It has a huge number of outlets around the world. Let's look at some of the aspects of Starbucks' marketing plan. 1
Value Proposition – Starbucks' Value Proposition is about providing a place for people where they can go between home and work. It offers a relaxing environment where people can enjoy their coffees and refresh their minds.
Target audience – It targets people in urban cities who are working professionals. These people are tech-savvy and heavy mobile users.
Marketing channels – It employs multiple marketing channels such as social media platforms, outdoor advertising, and in-store promotions.
Marketing Plan - Key takeaways
A marketing plan is a well-thought-out and straightforward document that enables a business to generate leads, engage customers, and increase profitability.
The marketing plan helps a business to stay on course and keep track of its marketing performance.
A marketing plan assists marketers in the efficient use of resources.
The seven steps to writing a marketing plan are: examine your business, select the target market, know your competition, set goals, select strategies, allocate a budget, and implement and evaluate.
C ompetitor analysis is a crucial aspect of a marketing plan.
Get2Growth. Marketing plan example https://get2growth.com/marketing-plan-example/
Frequently Asked Questions about Marketing Plan
--> what are the 7 steps of a marketing plan .
The 7 steps of a marketing plan are:
Examine your business,
Select the target market,
Know your competition,
Pick your strategies,
Allocate budget,
Implement and evaluate.
--> How do you write a marketing plan?
There are 7 steps to writing a marketing plan:
Set goals,
Allocate budget,
--> What makes a good marketing plan?
A good marketing plan has detailed information about every aspect of marketing, such as target audience, budget, goals, etc.
--> What is the most important part of a marketing plan?
The most important part of a marketing plan is the target audience.
--> What are the 3 elements of a marketing plan?
The 3 elements of a marketing plan are clarity, positioning, and data.
Final Marketing Plan Quiz
Marketing plan quiz - teste dein wissen.
Define marketing plan 
Show answer
A   marketing plan   provides a roadmap for a business to direct its marketing efforts in a certain period. It includes goals, budget, target audience, and marketing strategies for the campaigns. 
Show question
A marketing plan helps businesses to be better prepared for unexpected challenges. 
A marketing plan is a well-thought-out and clear document that enables a business to generate leads, engage customers, and increase its profitability.
Does a marketing plan helps a   business to manage its resources efficiently? 
A marketing plan provides ________ for the marketing campaigns
A _________ enables marketers to deliver consistent marketing messages to the target audience
A __________ allows a business to identify the competition in the market  
Competitor analysis
Define a digital marketing plan
A digital marketing plan is a document that helps a business direct its efforts to achieve its goals and build a strong digital presence. 
________  is about creating high-quality and relevant content on digital channels.
Content marketing
__________ is about sending promotional content to existing and potential customers via emails.
_________ is about maintaining a strong brand presence on social media platforms.
Social media marketing
A brand can only increase its leads with effective social media marketing. 
Email marketing is an effective way to connect with the target audience because it allows the personalization of the content. 
Direct marketing  helps in improving the search engine rankings of the brand.
Brands rely on data to get meaningful consumer insights. 
Test your knowledge with multiple choice flashcards
Does a marketing plan helps a  business to manage its resources efficiently? 
Your score: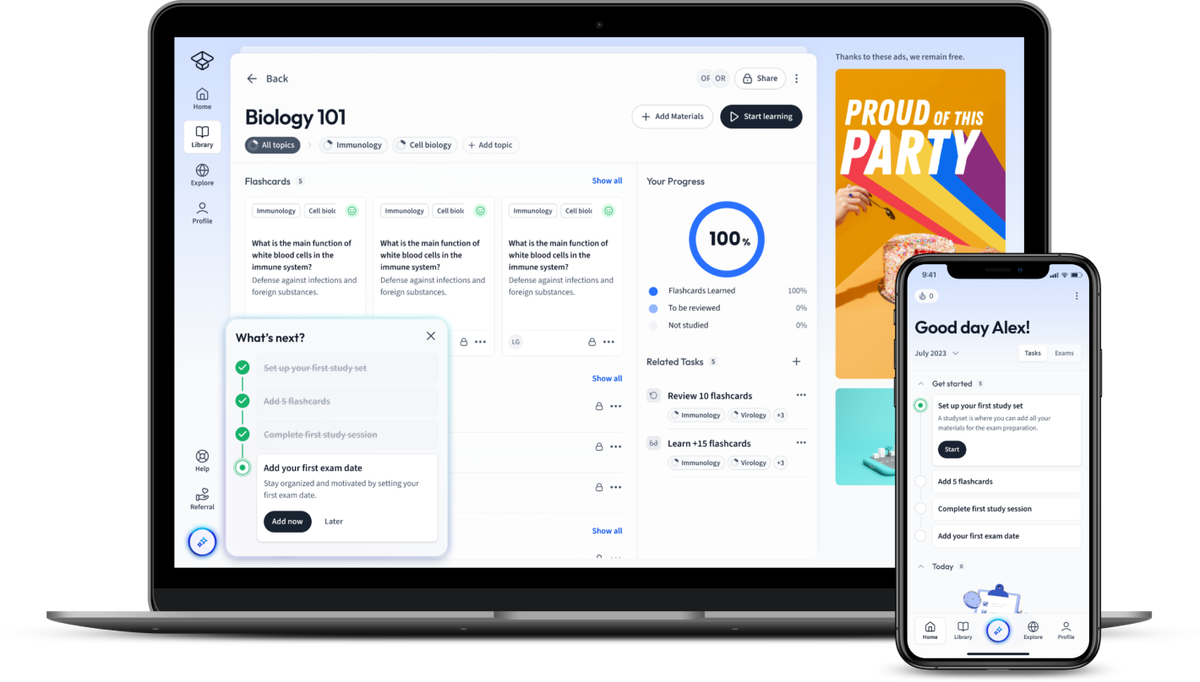 Join the StudySmarter App and learn efficiently with millions of flashcards and more!
Learn with 15 marketing plan flashcards in the free studysmarter app.
Already have an account? Log in
Flashcards in Marketing Plan 15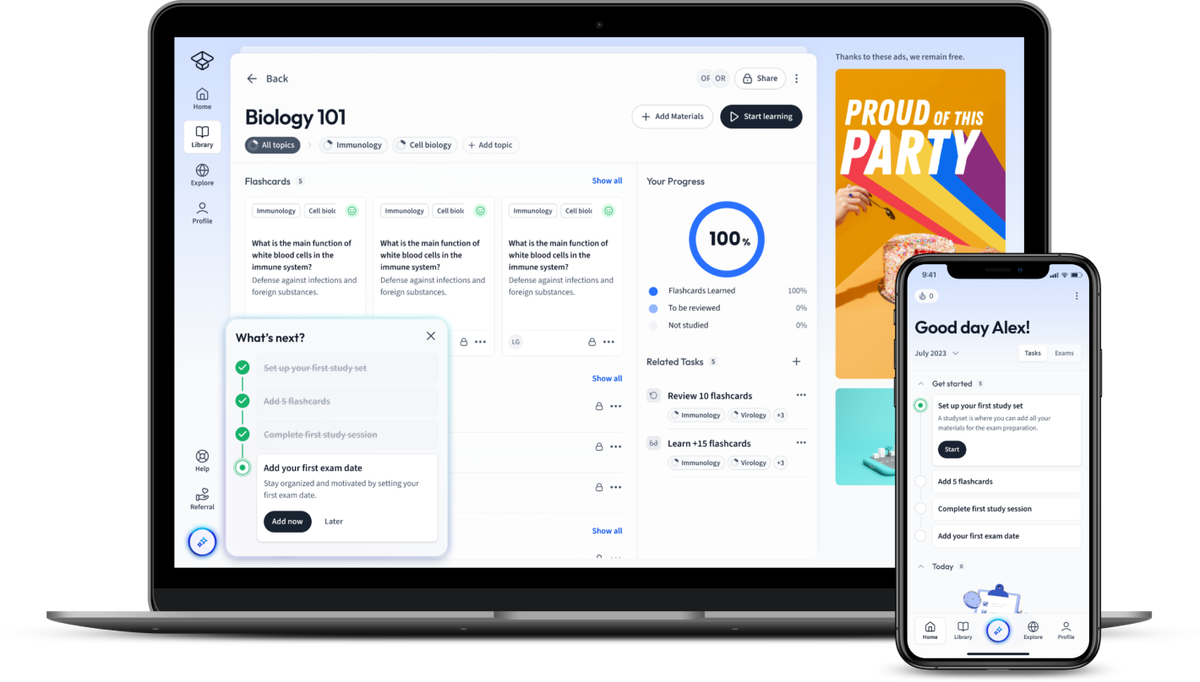 Customer Driven Marketing Strategy
International Marketing
Introduction to Marketing
of the users don't pass the Marketing Plan quiz! Will you pass the quiz?
How would you like to learn this content?
Free marketing cheat sheet!
Everything you need to know on . A perfect summary so you can easily remember everything.
Join over 22 million students in learning with our StudySmarter App
The first learning app that truly has everything you need to ace your exams in one place
Flashcards & Quizzes
AI Study Assistant
Study Planner
Smart Note-Taking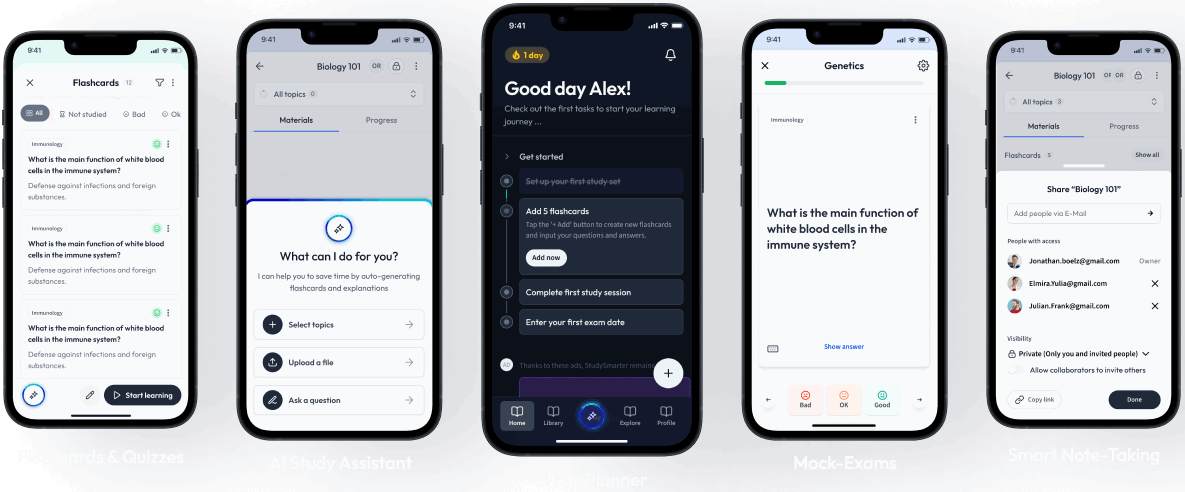 More explanations about Marketing Management
Discover the right content for your subjects, engineering.
Sign up to highlight and take notes. It's 100% free.
This is still free to read, it's not a paywall.
You need to register to keep reading, start learning with studysmarter, the only learning app you need..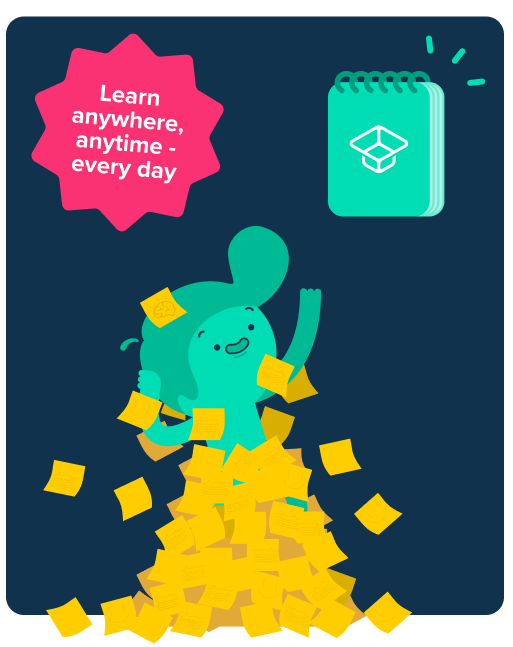 Create a free account to save this explanation.
Save explanations to your personalised space and access them anytime, anywhere!
By signing up, you agree to the Terms and Conditions and the Privacy Policy of StudySmarter.
StudySmarter bietet alles, was du für deinen Lernerfolg brauchst - in einer App!
Privacy overview.
3.4 – Marketing Strategy
Marketing strategy.
A marketing strategy is a plan to combine the right combination of the four elements of the marketing mix for a product to achieve its marketing objectives. Marketing objectives could include maintaining market shares, increasing sales in a niche market, increasing sale of an existing product by using extension strategies etc.
Factors that affect the marketing strategy:
Legal Controls on Marketing
laws that protect consumers from being sold faulty and dangerous goods
laws that prevent the firms from using misleading information in advertising Example: Volkswagen falsely advertised environmentally friendly diesel cars and were legally forced to pull all cars from the market
laws that protect consumers from being exploited in industries where there is little or no competition, known as monopolising.
Entering New Markets
Growing business in other countries can increase sales , revenue and profits . This is because the business is now available to a wider group of people, which increases potential customers . If the home markets have saturated (product is in maturity stage), firms take their products to international markets. Trade barriers and restrictions have also reduced significantly over the years, along with new transport infrastructures, so it is now cheaper and easier to export products to other countries.
Problems of entering foreign markets:
Difference in language and culture:  It may be difficult to communicate with people in other countries because of language barriers and as for culture, different images, colors and symbols have different meanings and importance in different places. For example, McDonald's had to make its menu more vegetarian in Indian markets
Lack of market knowledge:  The business won't know much about the market it is entering and the customers won't be familiar with the new business brand, and so getting established in the market will be difficult and expensive
Economic differences: The cost and prices may be lower or higher in different countries so businesses may not be able to sell the product at the price which will give them a profit
High transport costs
Social differences:  Different people will have different needs and wants from people in other countries, and so the product may not be successful in all countries
Difference in legal controls to protect consumers: The business may have to spend more money on producing the products in a way that complies with that country's laws.
How to overcome such problems:
Joint venture:  an agreement between two or more businesses to work together on a project . The foreign business will work with a domestic business in the same industry. Eg:  Japan's Suzuki Motor Corporation created a joint venture with India's Maruti Udyog Limited to form Maruti Suzuki, a highly successful car manufacturing project in India.
Advantages:
Reduces risks and cuts costs
Each business brings different expertise to the joint venture
The market potential for all the businesses in the joint venture is increased
Market and product knowledge can be shared to the benefit of the businesses
Disadvantages:
Any mistakes made will reflect on all parties in the joint venture, which may damage their reputations
The decision-making process may be ineffective due to different business culture or different styles of leadership
Franchise/License : the owner of a business (the franchisor) grants a licence to another person or business (the franchisee) to use their business idea – often in a specific geographical area. Fast food companies such as McDonald's and Subway operate around the globe through lots of franchises in different countries.
Notes submitted by Lintha.
Click  here  to go to the next topic
Click  here  to go back to the previous topic
Click  here  to go back to the Business Studies menu
Share this:
Click to share on Twitter (Opens in new window)
Click to share on Facebook (Opens in new window)
Click to share on Pinterest (Opens in new window)
Click to share on WhatsApp (Opens in new window)
Click to email a link to a friend (Opens in new window)
9 thoughts on " 3.4 – Marketing Strategy "
Hi, These notes are good but I have a question –
Will reading and understanding ONLY your notes for business studies be enough to do well in the IGCSE exam? Or do we have to also look at other textbook and sources to do well?
Hi, these notes are good enough for revision, but please do go through the textbooks as they have very clear definitions of key terms and lots of examples and case studies that will help you for the exams. Also, practise past papers and check their mark schemes for additional points. Hope that helps! Good luck!
Okay! thanks for letting me know 🙂
Your website is helpful in some many ways Thank you so much for taking your time to do this for us students
Always glad to help!
Your sources are really good and summarised although to improve i would suggest adding lot's of images for those visual learners out there like in the text books and remove the many spelling and grammar mistakes. Another question is that do you get all this information from a text book, so should i rely heavily on only using IGCSE AID to revise?
Like Liked by 1 person
Hello! I haven't added visuals (like in the textbooks) because these are supposed to be revision notes, ie, reference material to be used before the exams, after you've learned from the course books.
The notes are sourced from various textbooks and online sources.
I proofread these notes periodically to correct language errors and make updates. Please point them out so I can address each specifically.
No estoy de acuerdo de que las ventas de cada países son diferentes nada mas, también en los negocios del mismo país pueden ser mas caro que los otros porque hay muchas gente que traen los productos de otros países para la venta y hay muchas gentes que les gusta tener otras marcas de producto diferentes y es mejor el que tiene del país, así si hay productos costoso.
I'm afraid none us speak Spanish. I've plugged your comment into google translate. Please let me know is this is what you were trying to say: "I do not agree that the sales of each country are just different, also in businesses in the same country they can be more expensive than the others because there are many people who bring products from other countries for sale and there are many people who likes to have other different product brands and the one he has in the country is better, so if there are expensive products."
What Do You Think? Cancel reply
This site uses Akismet to reduce spam. Learn how your comment data is processed .
Copy shortlink
Report this content
Manage subscriptions
At the end of your visit today, would you complete a short survey to help improve our services?
Thanks! When you're ready, just click "Start survey".
It looks like you're about to finish your visit. Are you ready to start the short survey now?
Writing a marketing strategy and plan
Marketing strategy and planning set the foundation for everything you do. Doing it right enables you to focus your time and budget on the right marketing programs to reach your goals.
Video: Writing a marketing strategy and plan
Watch our video to help you understand why a marketing strategy is the key to what your business stands for.
Topics include:
why it's important to write or update your marketing strategy
why strategy must come before tactics
the 7Ps of marketing and the marketing mix
a step-by-step model to create a marketing strategy.
Effective marketing should be:
based on your business plan and goals and shaped by your business strategy
guided by a clear process and practical know-how.
Marketing strategy and planning set the foundation for everything you do. Start with your marketing strategy, then develop a marketing plan to make it real.
Your marketing strategy outlines the why and the what:
why you're in business
what you want to achieve.
It sets out your long-term marketing approach.
Your marketing plan describes the how and the when. It:
is the tactical roadmap to make your strategy happen
describes your short-term initiatives in the current year.
Having a clear marketing strategy and plan delivers significant benefits for your business. It will help to:
keep your marketing efforts focused
connect with the right customers
make the most of your investment
measure and improve your results.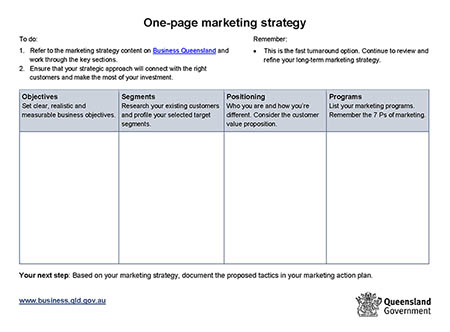 Templates for developing your marketing strategy and plan
Choose one of these downloadable templates to customise and complete:
a one-page marketing strategy template (a concise option, pictured)
the Marketing Strategy and Plan section in the business plan template (a more comprehensive option).
Develop your marketing strategy in 6 steps
Your marketing approach influences the way you run your business, so it's important to consult your internal team and external partners.
As you work your way through the steps, capture your insights and findings in the relevant templates.
Know your market
Start by capturing insights about your industry and customers.
Market research is an essential part of your marketing strategy. It:
involves gathering and analysing information about your customers and industry, such as size, growth and trends
helps you to know more about your customers and the current and future demand for your products and services.
There are 3 main ways to do research:
desktop research—accessing existing information that is readily available online from credible sources
quantitative research—using questionnaires to get responses from a specific audience and interpreting the data
qualitative research—using interviews, discussions or focus groups to explore themes in more detail.
You can do the research yourself or hire an external agency to carry out the research. Find out more about researching your market .
Know your business
Next, you need an honest appraisal of your business from an internal perspective.
A SWOT analysis can be a useful way to assess where you stand in your market relative to competitors. It highlights the major obstacles and business drivers and provides the direction necessary to:
build on s trengths (S)
minimise w eaknesses (W)
seize o pportunities (O)
counteract t hreats (T).
This diagnostic tool can help you uncover foundational insights to guide your marketing strategy.
Learn more about SWOT analysis and complete the template .
Based on your business plan and goals, the next step will be to define marketing objectives that are:
These objectives will typically have a financial or communication focus and may cover different areas, such as:
building brand awareness
shifting customer perception
generating business leads
increasing sales volume
improving customer retention
boosting customer satisfaction.
It's important to be as clear as possible so you can effectively measure the outcomes. Make sure that each of your marketing objectives meet the SMART criteria:
Specific—state clearly what you want to achieve.
Measurable—you must be able to measure and monitor your results and progress.
Achievable—take your skills and resources into account.
Relevant—focus on areas that will improve your business.
Time-bound—set a timeframe to achieve the outcomes.
To measure and report your progress towards your marketing objectives, you should identify and define key performance indicators (KPIs). These KPIs are quantifiable metrics (indicators that can be measured) that are meaningful for your business, such as:
cost per acquisition
customer lifetime value
unique website visitors
social media engagement.
Read more about tracking your digital performance .
You'll know when your marketing objectives are right when they:
motivate you and your team
enable you to track your business performance.
Review regularly
Review and adjust your marketing objectives based on your progress.
A classic and effective marketing framework is commonly known as STP:
To become a customer-focused business , you need to find ways to get and use insights into your market.
As a starting point, summarise the findings from any customer research you've done. This will reveal:
customer attitudes and behaviours in your industry
current and future needs for products and services.
Based on this analysis, follow these steps to define your target segments:
Choose the most appropriate way for you to segment the market (e.g. demographic, geographic, psychographic, behavioural).
Prioritise target segments based on relevant criteria for your business (e.g. potential value, brand differentiation, ability to serve).
Document a profile for each of your preferred target segments and then create personas to bring these to life in a meaningful way.
Action item: segment your market
Discover more about market segmentation .
Download and complete the customer profile chart .
Your business most likely operates in a competitive market. Customers are typically spoilt for choice. That's why it's essential to establish your brand positioning in a way that achieves sustainable competitive advantage.
As part of your marketing strategy, you should maintain a profile of your key competitors. You can:
talk to people who might have relevant information, for example, your sales teams and business partners
review their digital presence, for example, website, social media
collect readily available marketing material and price lists
read online ratings and reviews from their customers
purchase products and services at their premises or online.
If you don't know where to start, find out how to do market research .
Find information about each of your key competitors':
products and services
pricing model
customer service
supply chains
brand difference
marketing approach.
Use this information to help identify what sets your business apart.
How do you meet the current needs of your customers better than the competition?
How can you better meet the future needs of your customers?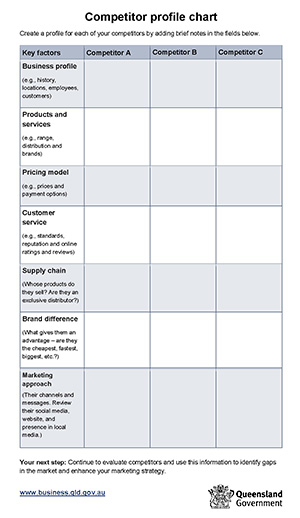 Competitor profile chart
An easy way to better understand your competitors is to complete a competitor profile chart.
download the print-optimised version of the competitor profile chart to fill out and save for future reference
use the online template to profile your competitors .
Legal obligations
Make sure your business complies with competition laws .
Brand positioning is much more than just your name or logo. This is your business purpose. It's why you exist. It's about making sure that your communications, culture and customer experience are all working together in harmony.
The ambition is to build a distinctive brand. This is about what you want to:
be known for
want to own in the hearts and minds of your customers.
It will guide everything you do and don't do.
Work through the guidelines to help build your business brand .
It's also beneficial to define your value proposition. In simple terms, it's a statement of the benefits you provide in exchange for payment. Think of this like a win-win for your business and your customers. It explains:
the promise of value you will consistently deliver to customers
how your business model meets the needs and wants of customers.
Your value proposition will look closely at the problems you are solving for customers.
Remember to look at your value proposition in terms of the current situation and the ideal future. This will help you to prioritise future improvements.
Discover more about how you can bring your value proposition to life.
You can identify your high-priority marketing programs based on your:
marketing objectives
target segments
brand positioning
competitive analysis.
Think about these as your strategic themes.
For example, imagine you're running an innovative online store. Based on your analysis of the current situation and assessment of future opportunities, you might identify 4 marketing programs you need to drive growth:
review and relaunch the brand
increase new customer acquisition
grow value though cross selling or upselling
boost customer loyalty and advocacy.
These work packages will then direct your marketing actions and determine where you'll focus your marketing efforts. Be focused and consistent. If you're doing something outside of these themes, ask yourself why.
Checklist: from strategy to planning
Make sure you've completed the 6 steps discussed above before moving on to your marketing plan:
I know my business and the current market.
I've set clear, realistic, and measurable marketing objectives.
I've defined meaningful target segments.
I've defined my business's distinctive brand.
I've completed an analysis of my competitors.
I've identified the marketing programs I need to focus on.
Translate your strategy into your marketing plan
Once you have a marketing strategy, you can extend it into a marketing plan. The marketing plan reflects and builds on your thinking. It's your roadmap to get where you want to be.
A marketing plan:
is a practical and detailed document
sets realistic and measurable activities.
It's about the execution of:
A structured and documented marketing plan has many benefits. It:
takes the guesswork out of your marketing
keeps your marketing activities targeted
ensures that you can monitor your success.
Don't try to do everything at once. Adopt a phased approach based on the skills, time and staff you have available.
Your marketing plan will be implemented repeatedly and change over time. There are different stages to this process:
Write your marketing plan.
Implement marketing tactics.
Measure against key performance indicators (KPIs).
Refine your marketing plan.
To successfully achieve your marketing strategy, you'll need to:
identify the tactics (methods) you want to use
be able to describe these tactics
be clear on why they're appropriate.
Remember: your tactics should address the needs and wants of your customers.
If you need inspiration, you can:
read about the right combination of the 7 Ps of marketing
look at the results of your SWOT analysis to identify opportunities.
Follow this 3-step process to guide your thinking:
Select a marketing program (work package) from the ones you previously identified.
Refer to the needs of your relevant target segment to make sure you will be addressing these needs.
Document specific projects you will deliver.
Repeat this process for each of your high-priority marketing programs.
For example, you may have identified the need to increase awareness of 1 of your products amongst young adults aged 18 to 25 who live within 10km of your business. An appropriate tactic could be to implement a geo-targeted marketing campaign:
across social media, online advertising and local publications
with a dedicated website landing page to promote the offer.
Don't be scared to test and learn. Test some ideas on friendly customers, partners and employees. Using the right tactics over time will connect with your target segments and ultimately improve your sales results.
Once you've worked through your tactics for each marketing program, you need to turn this into an action plan . The action plan must capture all the actions you need to perform.
For each marketing tactic, list the specific steps required in as much detail as possible. (You can download and use the action plan template below to guide you through the process.) This can include the following fields:
Regularly refer to, and update, your action plan. This will help you to:
keep track of your work in progress
manage the implementation of projects.
Great marketing requires great people. The people in your business will determine how successful your marketing is. They need to be involved throughout the process and believe in what they are doing.
Your marketing approach will also inform your sales techniques . Marketing and sales need to work together. Link your marketing KPIs and sales targets.
Make sure you have assigned responsibility for each of the actions in your action plan.
This is the process that allows you to track and report on your marketing performance and make the necessary changes if needed.
Based on your business plan, you have developed a set of SMART marketing objectives. These will most likely be based on the following outcomes:
financial (e.g. sales numbers)
communication (e.g. brand awareness).
Within each of your high-priority marketing programs, you have assigned specific KPIs for each tactic. For example, these KPIs could be:
responses to a targeted direct mail
number of leads generated from an event.
Before you run your marketing programs, you need to know how you'll measure and evaluate the results. A review of each activity will then help to:
identify how well your marketing has worked
show what areas need to improve
check if the activity gave a positive return on your investment (ROI)
establish benchmarks that you can strive to outperform in the future.
Continue to review and revise your marketing. For example, on a quarterly basis, you should ask:
How are we tracking with budget and timing?
What tactics are working and not working?
What has changed in the external market?
What adjustments do we need to make?
Marketing action plan template
Download and complete the marketing action plan template .
This plan also forms part of your larger marketing strategy and plan.
Implement the marketing plan
To implement your marketing plan successfully, you need to confirm you have everything you need to implement it.
Resources and expertise
Ask yourself these questions about your skills and capacity:
Have you allocated the right budget?
Do you have the right knowledge and skills in-house?
Will you need to upskill your current staff or employ new staff ?
Should you consider engaging an external marketing partner based on your internal gaps?
Depending on the type of business and your marketing strategy, you may need to prioritise training and development. For example, with an online business, this could include website and social media management.
Communication and collaboration
Your staff need to be engaged and committed to make your marketing efforts to work.
Make sure your staff understand how marketing fits in with your business plan and goals .
Involve your staff throughout the marketing strategy and planning process.
Mentor employees who are enthusiastic about marketing and provide opportunities to increase their skills.
Keep communicating—your business marketing will always be changing and growing.
Also consider...
View our marketing strategy and planning webinar for information, tips and resources from our Mentoring for Growth mentors.
Read about how you can expand and retain your customer base by becoming a customer-focused business .
Find advice on advertising your business .
Learn more about branding your business .
Read more about managing public relations and the media .
Find tips and advice on using direct marketing .
Learn more about strategy planning with free, online courses .
Last reviewed: 29 Aug 2022
Last updated: 22 Mar 2023
Search form
My Timetable
Revision Maths
Revision Science
Revision Videos
Student Jungle
AS & A2 LEVEL (A-Level) Revision
Business Studies (A-Level Revision)
Marketing Strategy
Its resources
Their strengths and weaknesses
Competition
Skills and assets of the business
Market opportunities and threats
Marketing objectives
Marketing objectives are targets that the marketing department wants to achieve. These objectives help businesses achieve their overall objectives. Marketing objectives allow businesses to achieve their marketing strategies.
Examples of objectives:
- To increase market share by 5%
- To increase distribution by 4%
Niche marketing is where a business concentrates on a small segment of the market
This is often used by small companies as it is a way of avoiding competition who may not be interested in such a small segment
E.g. Gardening magazines, Science fiction books
Mass Marketing
Mass marketing strategies aim the strategy at the whole market
This is generally used by larger companies whose products appeal to everyone
E.g. Ariel washing powder, TV magazines, Bestsellers
This is how businesses make their products stand out from the competition
They can use USPs – unique selling points to differentiate their products
By differentiating products you are able to charge a premium price
Differentiated products are often aimed at specific market segments as they have the features they desire
The Product Life Cycle shows the life of a product from its conception to its death
There are five stages in the product life cycle:
1. Research and development – the product is being developed, high costs
2. Introduction – the product is introduced to the market, sales are low, profit is negative as research and development costs are being met
3. Growth – Sales increase rapidly, firm starts to make a profit
4. Maturity – Sales reach their peak, profits start to decline as competition increases
5. Decline – Sales fall, profits begin to fall, the product might be taken off the market
Firms often try and extend the life of their products to stop them going into decline
Extension strategies include:
Reduce price of product
Find alternative uses for product
Increase frequency of use of the product
Change packaging
Classifies products according to two dimensions:
Market growth
Market share
Organisations aim to have a " balanced portfolio " ideally with cash cows where they can reap the profits and stars that will grow into cash cows
These tools can be used to analyse the portfolio of products a business offers
Businesses need to ensure that they have sufficient new products coming onto the market for the future
New products are funded by profits from products in the maturity phase of the Product Life Cycle (PLC )/ cash cows
Four different strategies a business can implement
1. Market penetration – sell more products to existing customers
2. New product development – sell new products to existing customers
3.Market development – sell existing products to new customers
4.Differentiation – sell new products to new customers
Methods are based on the situation, time available and the managers expertise
Managers make marketing decisions based on:
Data Hunches
Scientific Method
Marketing objectives are set
Data is gathered
Data is analysed
Marketing strategy is developed
Marketing strategy is implemented
Results are reviewed – this leads back into objectives
Create new account
Request new password
Cookies Policy
Privacy Policy
Copyright  ©  2007 - 2023 Revision World Networks Ltd.
Notes by Subject:
EasyBiz | HSC Business
EasyBio | HSC Biology
EasyPDHPE | HSC Personal Development, Health and Physical Education
EasyLegal | HSC Legal Studies
EasyChem | HSC Chemistry
EasyPhys | HSC Physics
Study Guides
Marketing Process
EasyBiz > Marketing > Marketing Process
situational analysis – SWOT, product life cycle
market research
establishing market objectives
identifying target markets
developing marketing strategies
implementation, monitoring and controlling – developing a financial forecast; comparing actual and planned results, revising the marketing strategy
Extract from Business Studies Stage 6 Syllabus. © 2010 Board of Studies NSW.